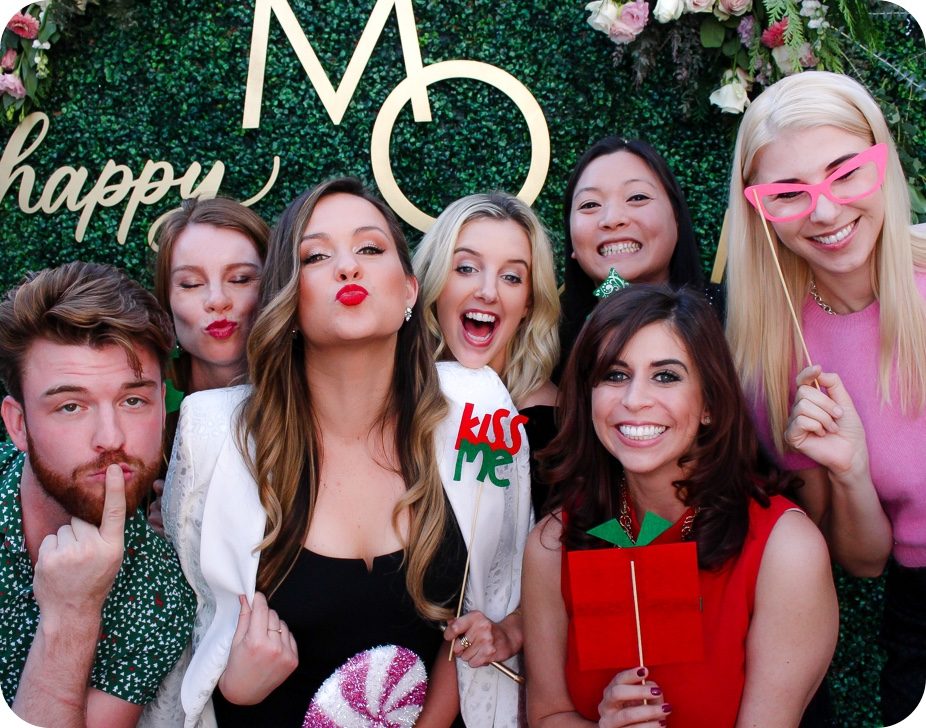 AWARD-WINNING PHOTO BOOTH IN CONNECTICUT






5.0





on google, yelp and knot
Professionalism, great service and excellence in finished product is what I look for and Selfie Booth delivered it all. Nona was great to work with from start to finish and prompt in answering all questions, providing final photo design mockup and online access to all photos for our 40th birthdays. Just book them!
I had a very positive experience with Selfie Booth. I found the quality of the pictures to be superb. For background, I specifically looked… for a photobooth similar to "MirMir" (ie the one Kim …Kardashian made famous) after using MirMir at another event. SelfieBooth offered the exact same high quality for a small fraction of the price so I am more than pleased.
By far my fav photo-booth! Very easy to get a big group in and great camera quality! The attendant was very professional and nice. They were very organized and responded quickly when booking with them. They also worked with my budget! I definitely recommend them!
From a photo booth service, but Selfie Booth surprised me with their professional level quality prints. You can print your photos off right there and then and the printing equipment is very fast. I took some nice prints home with me and everyone was sharing their selfies on social media, which you can do directly through the booth. A great brand with the service to match, highly recommended!
Perfect addition to a wedding day, you should definitely consider selfie station as an alternative to traditional, booth-style photo booths. This one is completely out in the open, which adds to the fun atmosphere. The service they provided was incredibly efficient too. Many thanks!
This is the best photo booth company I have used, they made everything really easy for us and we got a lot of value for our money. The variety of props and photo filters they provide at no extra cost is impressive. We'll be using them again next time for sure.
Unlimiitted 2×6 prints
Photo+Boomerang
Plain Backdrop
Online Gallery
Instant Texting and Email
Fun Props
Your Logo on the prints
Attendant on Site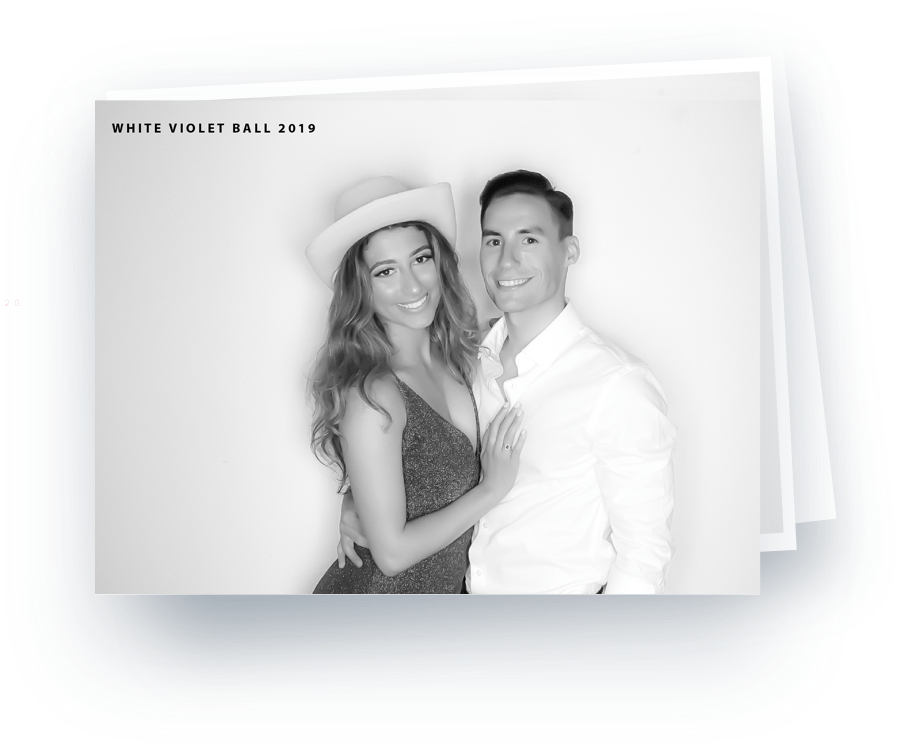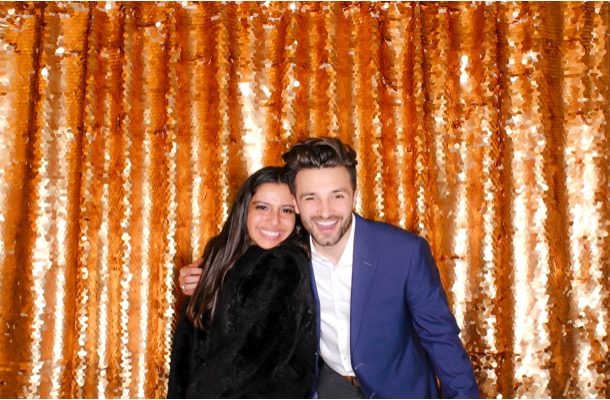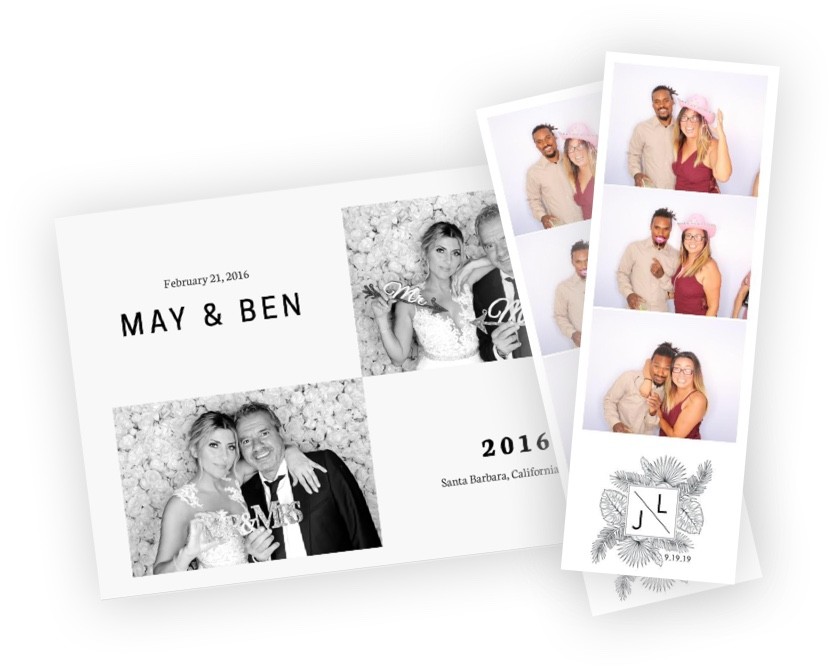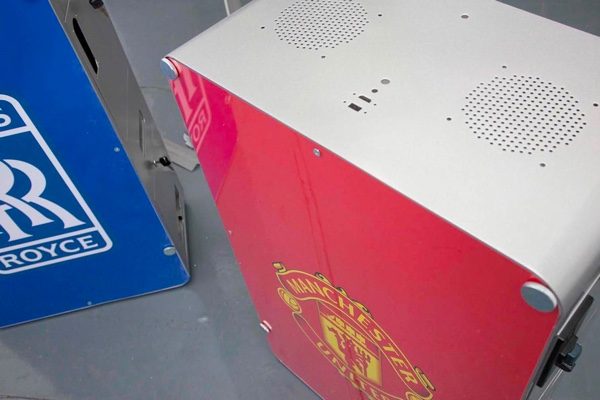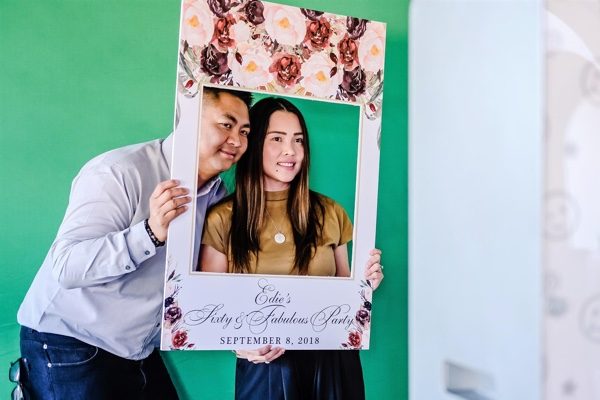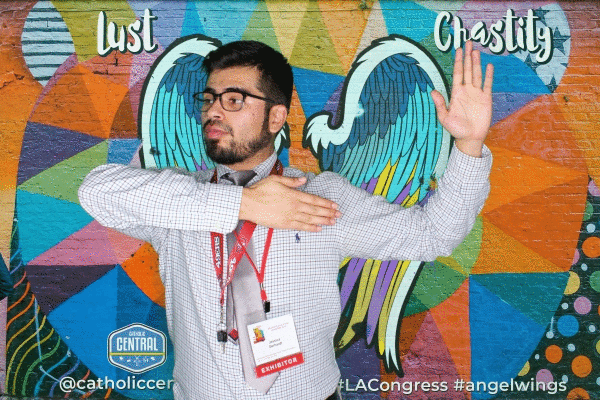 We were a part of 700+ events and
worked with 50+ different brands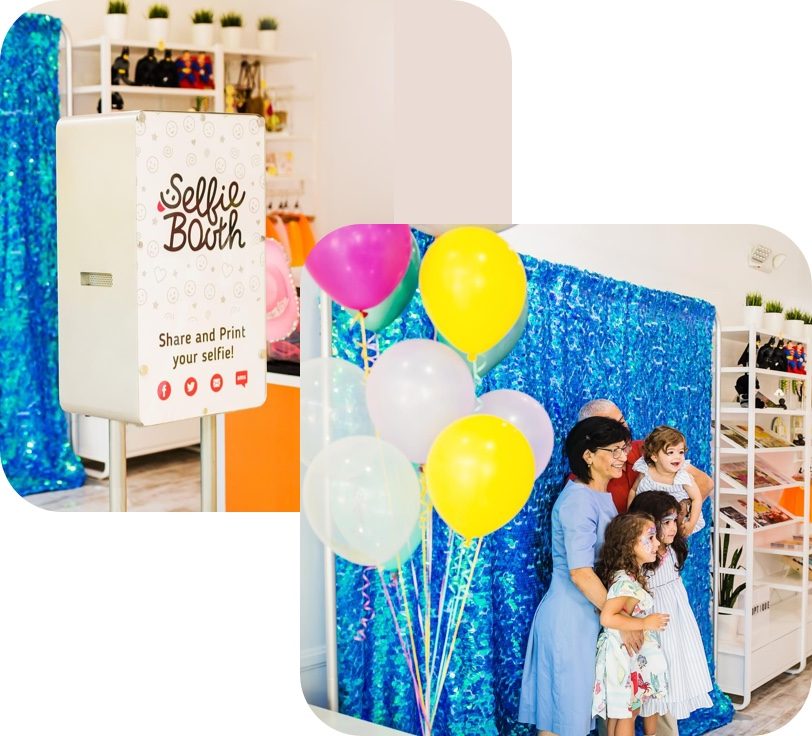 Selfie Booth is a modern photo booth with cutting-edge technology. Your guests will love sharing awesome pictures as well as being able to print them as a keepsake. Free delivery in Houston!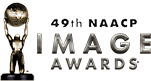 It is perfect for all kinds of parties and events. Corporate events, weddings, anniversaries, birthdays, graduations.
Photo Booth Rentals in Connecticut
Photo booths might not be a new thing, but there has never been an experience like ours. If you are planning any event, including weddings, birthday parties, product launches, corporate events, and promotional campaigns, among others, you are on the right platform. Our photo booth rental Connecticut is the highlight of every party, adding the spark that everyone will be raving about.
Engaging Photo Sessions with Multiple Features
We specialize in helping our customers in Connecticut stand out at their parties and events by providing an elegant and simple way to keep people entertained while creating trendy, visitor-generated content. We have comprehensive packages with a ton of features, including social sharing, unlimited prints, filters, animated GIFs, custom logos, green screen, scrapbook, backdrops, and so much more!
Open-air Photo Booths with Unlimited Prints
Our booths are all open-air, although an enclosed setting can be arranged. Open-air is the latest trend in photo booth sessions. It allows your guests to witness all the actions and keeps the party popping by provoking others to join. Moreover, a huge number of people can squeeze into a single picture.
Choose between 2×6 and 4×6 unlimited prints, with a variety of designs to match the color palette of your event. Moreover, our photo booth rentals are not branded. This allows us to brand it in your specifications, hence ensuring everything is in harmony with your theme.
Photo Filters and GIFs to Break the Monotony
We have also included an array of photo filters that alter the look of your photos to break the monotony of ordinary colors. Talk of skin smooth "Kardashian" style photos, sepia, black and white, and many more plus a zillion more!
What's with GIFs? People can't resist them, almost as much as they can't resist sharing the moments on social media. Maybe it's because human brains process images way faster (60,000 times) than text. Their fast-moving nature gives them a stronger appeal, and their short length makes them easier to digest than videos. We would never fail to offer you a photo booth with the funkiest GIFs!
Easy Social Sharing and Unique Backdrops
And, talking of social sharing, we got you covered. We allow your guests to share all those fun moments via text message, email, Facebook, or Twitter. Our social sharing feature enables you to initiate a chain reaction that is sure to let the world know about your awesome event.
For your background, we have many glamorous backdrops, including sequin and green screens. We can bring any dream graphics to life, put you on the beach, or anywhere you want.
Easy Setup
Get your own photo booth attendant to help with the setup and guiding guests. Therefore, with no extra charges, we will hold your hand every step of the way as you enjoy our photo booth rental Connecticut services.
Additionally, our photo booths feature the kind of simplicity that even kids can use. No technical experience is needed. The on-screen touchpad is super-easy to use, and in case of any trouble, our on-site attendant will be there to help.
Why Our Photo Booth Rentals in Connecticut?
We are the go-to company for anyone seeking photo booth rentals in Connecticut, and it's for a good reason. We are here to provide genuine photo booth solutions for parties and events, enabling our customers to have lots of fun with professional-quality photos. We cover all your photo booths needs from backdrops to props. And, we have comprehensive packages with plenty of options so you don't have to pay for features that you won't be using.