Selfie booth runs by professional photographers
---
Here at Selfie Booth, we care about each and every customer we work with.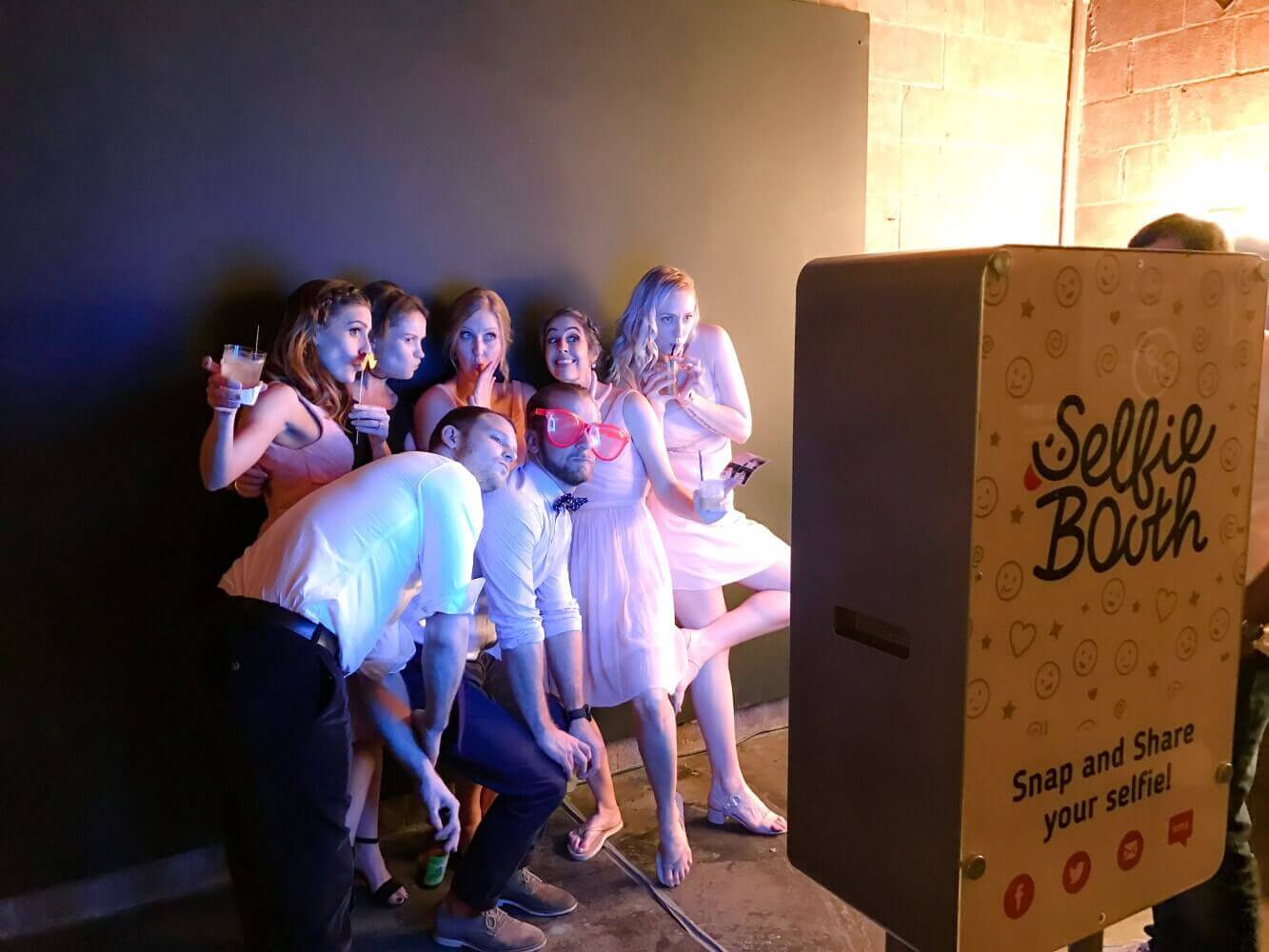 Photo Booth Company
Selfie Booth Co. was launched by a professional photographer who knew there had to be a better way to take photos at weddings that would look extremely professional, but be quick and easy for guests to use themselves. So, she started Selfie Booth with an emphasis on modernity and easy of use. Now, all our booths are easy to use for guests of every age, with touch-screens and easy-to-follow onscreen instructions that make taking pictures simple, even for someone who's never done it before.
We know there can be a lot of stress around event planning, so we make it easy. Once your booking is confirmed, we'll take care of delivery, set-up, and even fun props, if you'd like. With unlimited prints standard with every rental, we think you'll agree that our photo booth company is a notch above the rest! If you're ready to check availability, just use the contact form to send a note and someone on our team will follow up right away.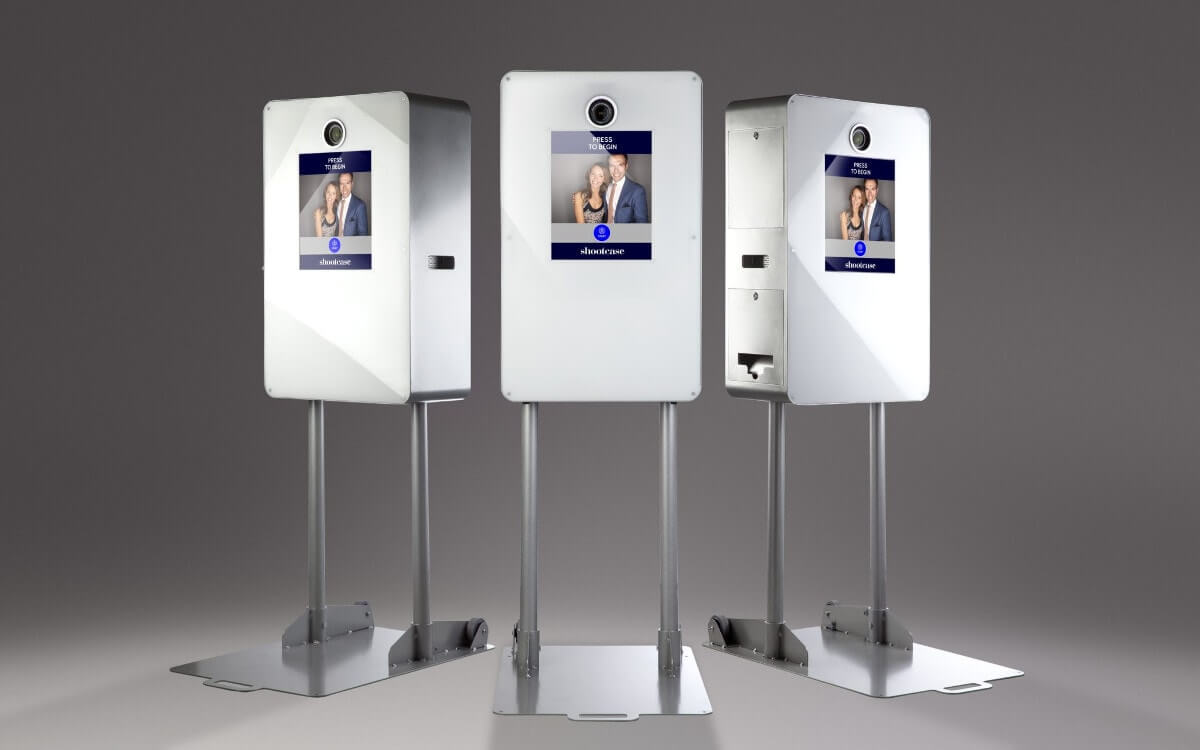 About the Booth
We know that photo booths aren't new – in fact, photo booths have been around since the camera was invented in the early 1800's. But we're a new kind of selfie booth company. Our booths are super high-tech, and have the modern appearance and elegant design you'll want at your event. Before we began our company with these specific booths, we did our research. We spent months looking for the right booth, and compared different products to find a unit we thought would be perfect. We knew it would be a hit – and it is!
The machines our photo booth company uses are built in the U.K. and are easy to use. Taking a photo with one of our booths is just like taking a selfie with a cell phone, but with better lighting and an overall higher quality. And of course, the cutting-edge design gives our booths a high-tech flair.
SELFIE BOOTH IS A LOT OF FUN!
We promise you that your guests will love taking pictures in front of the camera and experimenting with different props and backgrounds. Give them an experience they will never forget and memories they can keep and cherish forever.
OPEN AIR PHOTO BOOTH
Another important detail is that our SelfieBooths are all open air, which are more modern and discreet than traditional enclosed photo booths. Not only does it make it more approachable for guests, but it provides entertainment for your other guests as they watch people pose and have fun in front of the camera. Even the camera-shy guests at your event will appreciate watching others goof around and have a good time.
PROFESSIONAL SELFIES
Our photo booth company uses all-in-one devices, which means there are no parts to put together or pieces you need to attach. The simple flat box houses a touch-screen tablet, lighting used by professional photographers, a technologically advanced DSLR camera, and a quick printer than prints perfect prints every time without smudges or fading. Your on-site attendant will be there for every event to show you and your guests how it works – but we guarantee everyone will be able to use it without any problems.
So if you're sick of trying to find a photo booth rental near me, don't worry! We've done the leg work and we know ours are the best.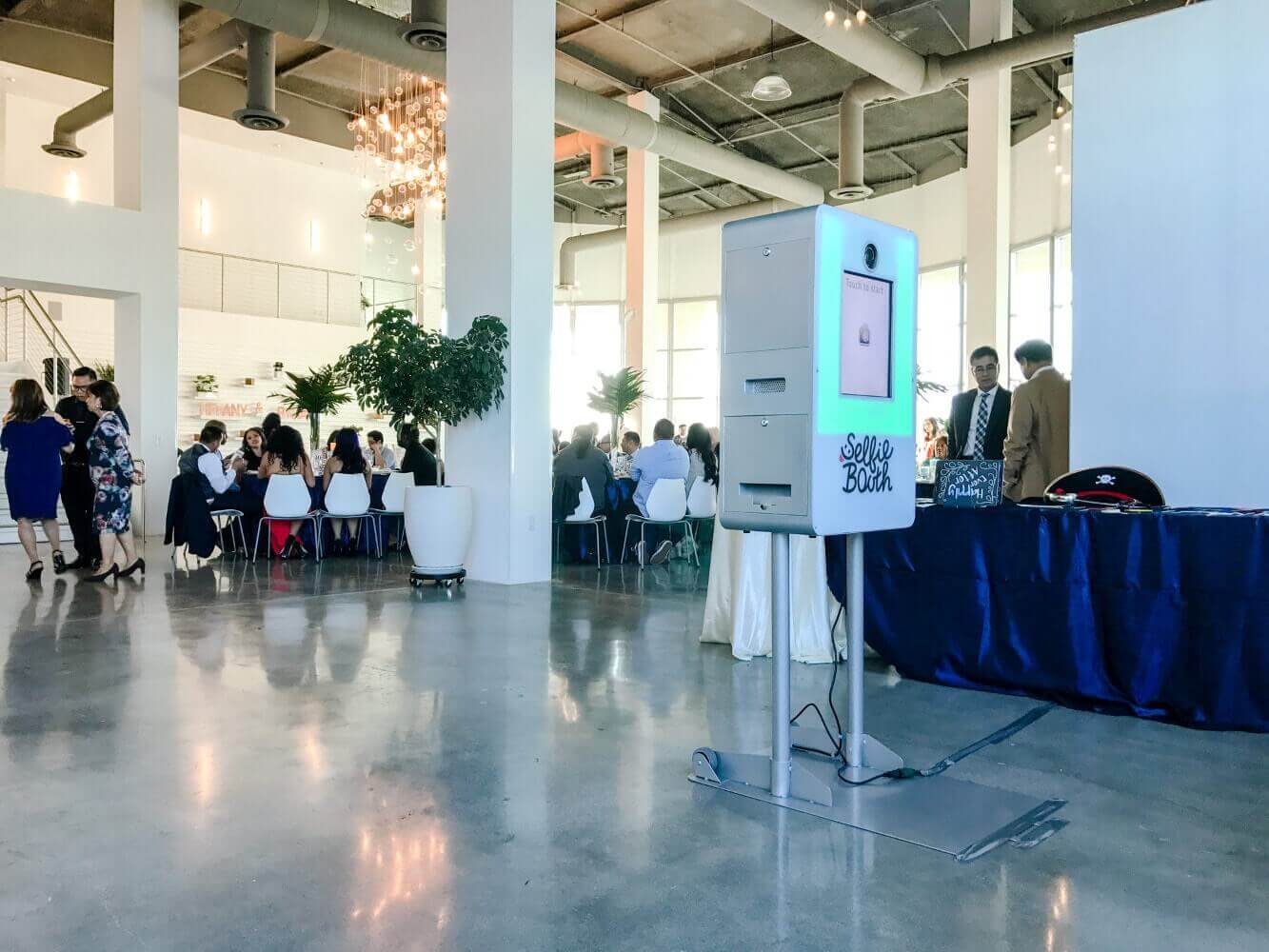 Watch our video and learn more about Selfie Booth!