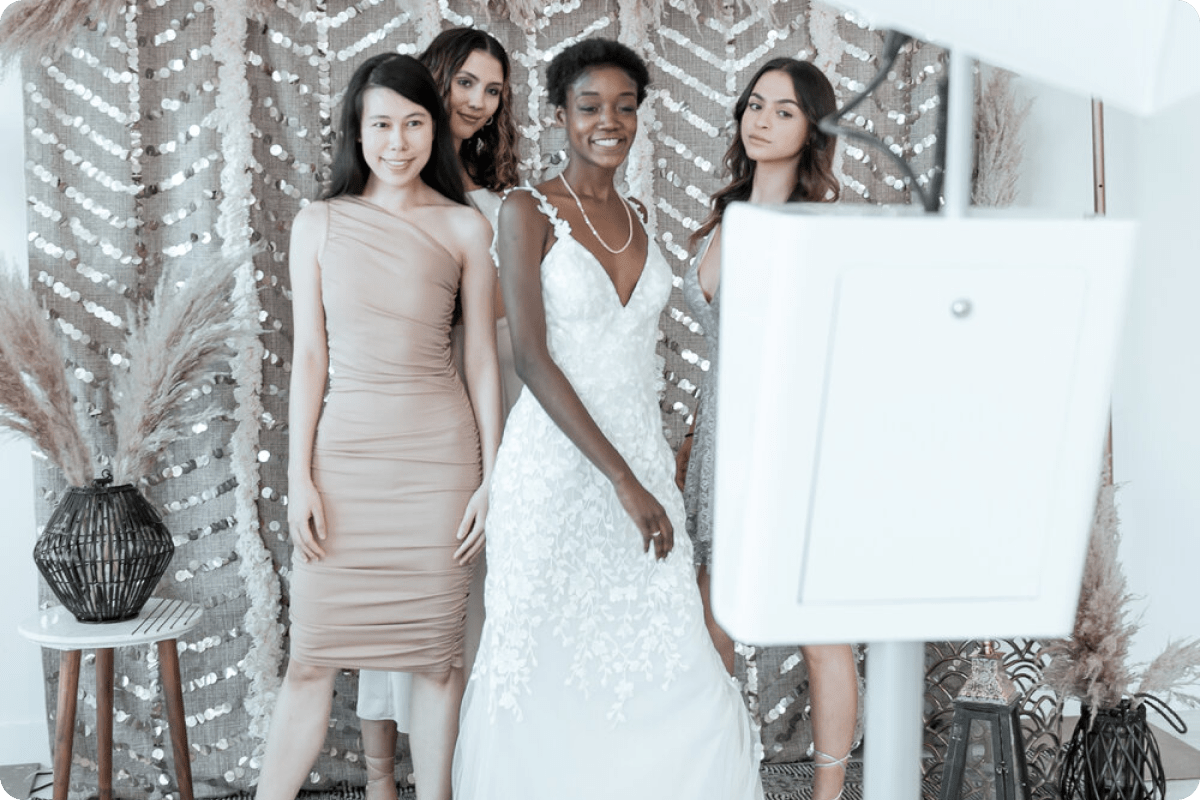 From Weddings to Corporate Events: The Versatility of Selfie Booth Rentals in 2023
29, April, 2023
Since their invention, photographs have helped humans preserve and showcase their memories and exciting moments of life, including parties, small celebrations for achievements, and get-togethers. Since their debut, selfie booths have assisted humans in creating life at an event because of their versatility.
Whether you need a photo booth rental Huntington Beach or another Riverside location, you will find photo booths supportive in keeping your events alive and energetic. Regardless of the type of celebration you use one for, a photo booth will keep the flame of a party lit.
In 2023, selfie booth rentals boldly express their versatility to any customer's request. Consumers can buy packages for their weddings and bridal showers, casual corporate events, children's birthday parties, and any other circumstance where a photo booth rental can heighten everyone's amusement. Here are some demonstrations of the versatility of selfie booth rentals in 2023.
Groom Your Weddings
Brides and grooms consider their wedding a pivotal point in their lives, so they may think it imperative to rent a photo booth to capture their smiles and laughs. They celebrate with each other, and the guests watch the newly wedded couple's story unfold.
Selfie booth rental companies allow you to customize your wedding prints using a custom frame highlighting your name. For example, a photo booth rental Temecula offers options for tailored wedding props, such as tiny "Mr." and "Mrs." trinkets. Scrapbooking options may be available depending on whether you choose a premium or standard package for your wedding.
Backdrops are a central element of a selfie booth. To fit in with the wedding theme, you can use backdrops with flowers, leaves, and hearts to demonstrate the love in the air at the wedding. To fully unlock the wedding potential, you can use a green screen booth to incorporate whatever filters and effects you desire.
Break the Ice at Your Corporate Events
Corporations tend to be formal and professional, but corporate events are a place to relax and break the ice between co-workers. Photo booth rentals can equip you with branded prints and backdrops you can share on social media and show just how fun your corporation is.
Corporate events allow employees and guests to connect and loosen up from their usual business-like selves. You don't fully get to know your co-workers unless you socialize with them outside of the work environment. But in the case of a corporate event, everyone can get to know each other and build a social network, and a photo booth can help everyone to see smiles and laughter and learn about each other. Furthermore, a photo booth is one of the ways you can boost morale and encourage workers to let go of their reserved side and open up their jolly side. Guests of corporate parties may also break the ice with each other and return home with exciting memorabilia.
Enliven Other Special Occasions
A selfie booth can spruce up birthday parties, anniversaries, baby showers, graduation parties, holiday celebrations, etc. With all the special features available today, you can take those events to the next level with the most advanced technology, special effects, and all sorts of products that can make everyone laugh and have a memorable time.
Guests can take turns taking pictures and making the silliest of faces, all while making lasting memories they will smile at when they reflect on them later. In addition, props can assist in relaxing them and making their time worthwhile and enjoyable. Some photo booths even have animated gifs and boomerang options that allow guests to dance or perform a short, amusing skit.
Conclusion
Selfie booths have applications in numerous settings, and corporate events are no exception. Whatever social event you host, you can count on a photo booth to jazz it up because of the adaptability of photo booths. Find an appropriate package from a selfie booth rental company with the features you need, and you can guarantee you and your guests will have a blast at your event.