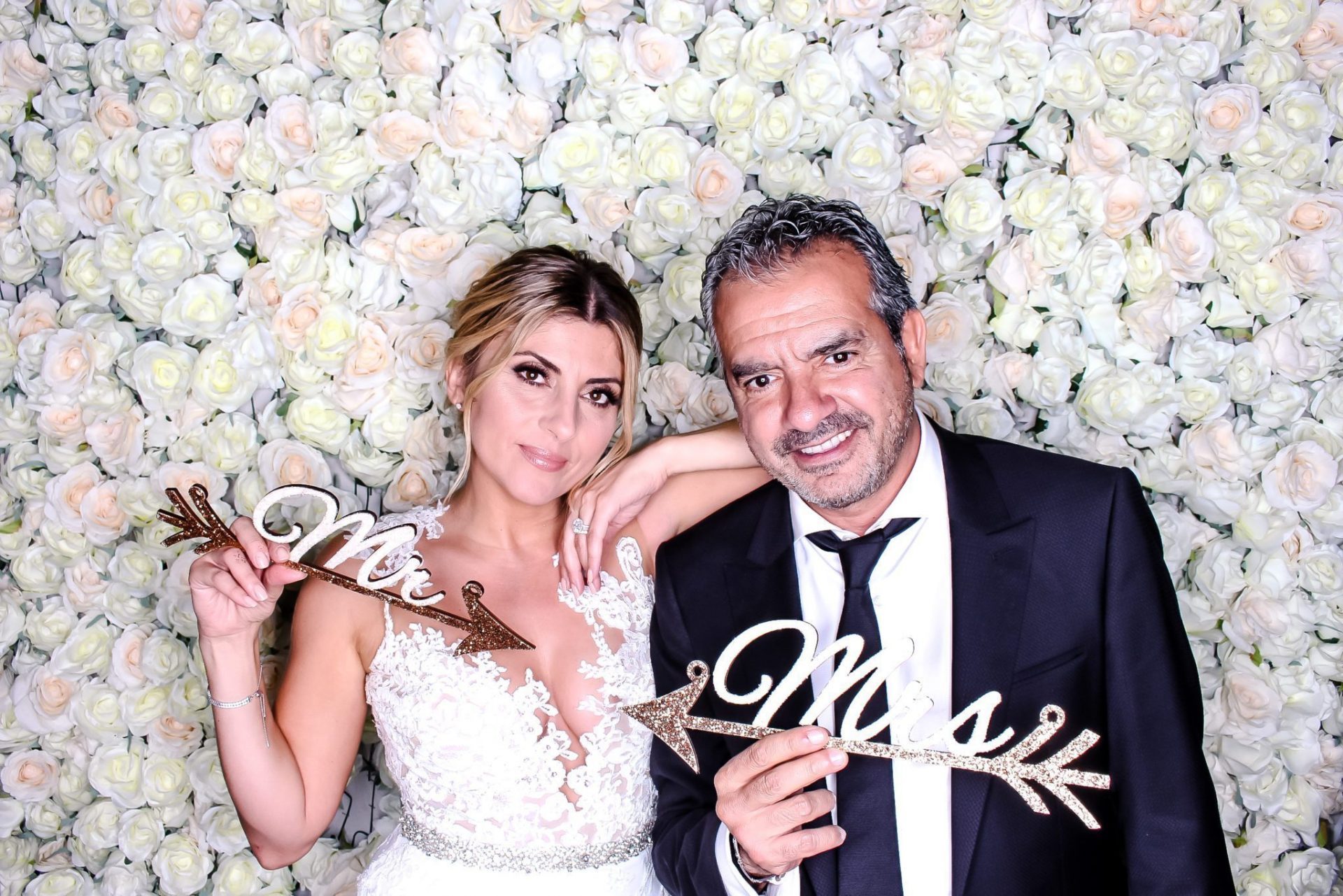 How to customize your wedding photo booth!
31, October, 2020
A photo booth is a popular addition to any party, but it can be a special added extra to your wedding party. Selfie booth pictures are often more fun and spontaneous than your professional wedding photos, so you can have a range of different pictures to keep from your wedding day. Some beautiful professional photos, along with your booth photos full of props and silly faces will make the best wedding album ever.
Using a photo booth can capture some amazing memories for both you and your guests and make it a wedding party to remember. But how can you customize your wedding photo booth to make it personal to you?
Here are some ways you can make your wedding photo booth and photos unique
Customize the booth. To make your photo booth truly unique, you can add your own design to the photo booth. This could be a wedding photo, a candid picture of the happy couple, or a customized logo.
Use a green screen. Do you want to transport your guests to your honeymoon location? Or perhaps a place that is special to you? By using a green screen, you can add the perfect backdrop to your pictures from anywhere in the world.
Create a hashtag and share directly to social media. Do you want to share your photos with your guests and those who couldn't make it online? Encourage everyone to share with your unique hashtag, and your social media will be full of memories.
Customized logos on your photos. As well as customizing your booth, you can also create a personalized aspect to your photos or photo strips. Perhaps this is a picture or logo on the back of the picture or a border for your pictures?
Photo props to enhance your theme. Adding props for your guests to use in the photos gives even shy participants confidence and helps with group poses and unique shots.
How will you customize your wedding photo booth?
When researching the right wedding photo booth for you, think about how personalized you want the booth and your pictures to be. Take a look at the packages of offer and see if there are any added extras thrown in, such as large prints or selfie booth albums. Details such as whether you can take prints home at night and direct sharing on social media and to guests' mobile phones are worth considering too.
Knowing how you want to customize your photo booth for your wedding will help you when deciding the best option when you come to hiring. Research all the options, compare the prices, and, of course, check the reviews and quality before you make your booking. Hiring a selfie photo booth for your wedding will ensure your party is a night to remember.