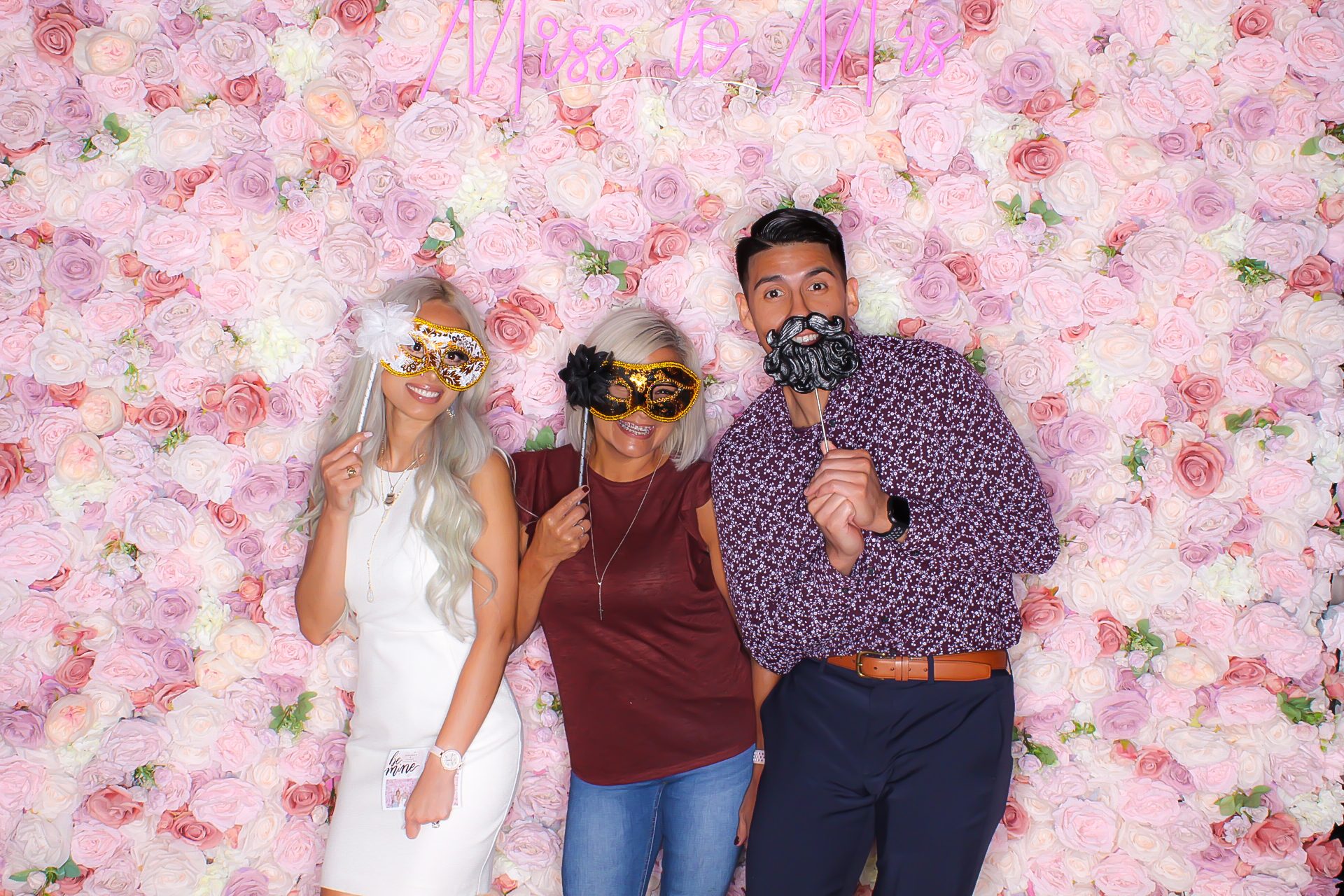 Photo Booth Rental for Wedding Events – Yay or Nay?
17, May, 2022
Photo booths have recently exploded in popularity because of social media and the advent of the selfie booth, which allows photo booths to be completely portable. One of the most popular events to have a photo booth is a wedding. In fact, you may have been to a wedding recently that had a photo booth. But for your own wedding, you may be wondering, are they really worth it? Photo booths offer so many amazing benefits for weddings, and we'll go through those here. We'll also mention a couple of drawbacks so you can make sure you're making the right decision in renting a photo booth for your wedding. Plus, we'll give recommendations for photo booth rental San Antonio and photo booth rental Chicago.
Photo Booths Act as Party Favors
One of the best parts of having a photo booth at your wedding is that they act as a party favor. Party favors are one of the essential components of a wedding reception. But, if you have a photo booth, you won't even have to worry about what party favors you'll give your guests. Instead, they'll be able to take home a photo strip from the photo booth so they can remember your special night forever.
Photo Booths Serve as an Alternative to Dancing
Let's be honest; not everyone loves to dance. Many guests at your wedding might have a preference not to dance, but photo booths give guests something else fun and interesting to do. That's why they can provide the variety to make your wedding super fun and exciting.
Photo Booths Can Replace a Photographer
Wedding photographers can be super pricey, but if you have a photo booth at your reception, you won't have to hire a photographer to attend the reception as well as the ceremony. That way, you can have professional photos taken of your reception, but some extra fun pictures taken from a photo booth as a keepsake to remember the reception.
Any Cons to Photo Booth Rental for a Wedding?
With all these pros, having a photo booth at your wedding really seems like a no-brainer. However, you may be wondering if there are any drawbacks to renting a photo booth for your wedding. The only drawback of renting a photo booth is the cost. Depending on how long you rent the photo booth and where you rent it from, the photo booth will cost you a few hundred dollars. If you have the budget, photo booths are totally worth it. Plus, if you look at a photo booth as covering the cost of both party favors, as well as a reception photographer, they really end up paying for themselves in no time. So, our conclusion? Photo booth rental for wedding events is an absolute "yay!"
Where to Rent a Photo Booth for Your Wedding
Photo booths at weddings are absolutely worth it. They act as party favors for your guests, they're an alternative to dancing for those guests who don't love to get on the dance floor, and they can replace having a photographer at your reception.
Whether you're looking for a photo booth rental in San Antonio, a photo booth Philadelphia, or if you live in IL, Selfie Booth Co. has the perfect photo booth for your wedding. Selfie Booth Co. offers awesome selfie booths at a great price. Our photo booths all come with a high-quality professional camera, a built-in lighting setup, and tons of special features like filters and digital upload. You can even customize the photo booth and backdrop and order special props to make the photo booth experience extra fun and special for your guests. So, if you need a photo booth at your wedding, check out Selfie Booth Co.
Have you attended a wedding with a photo booth? Comment your experience! Also, like, and follow Selfie Booth Co. on social media!