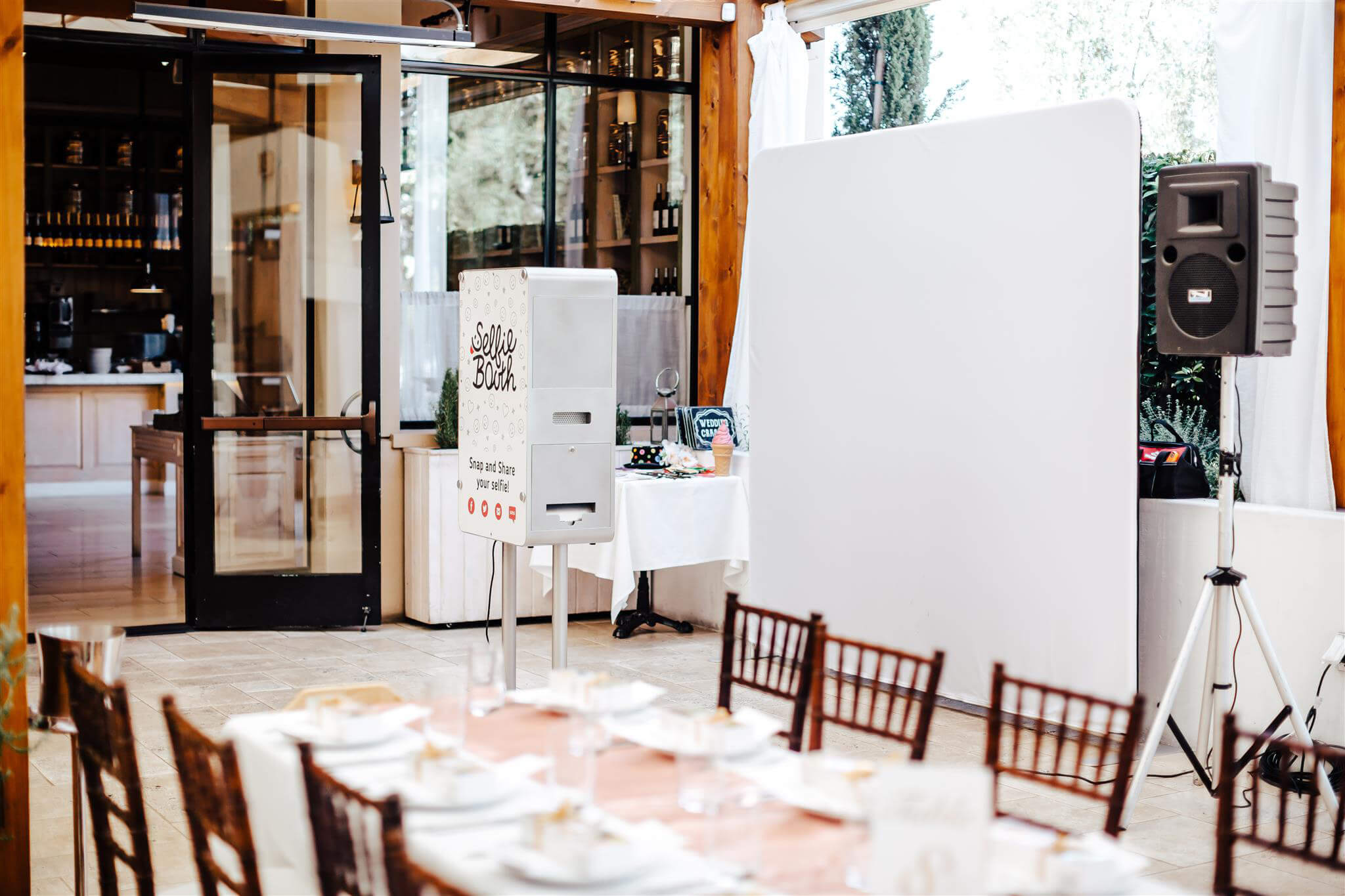 Wanna Enjoy 5 Best Photo Booth Rentals in Bay Area? Read all here!
31, October, 2020
Photo booths have been the go-to solutions for event organizers who want to keep their guests engaged in parties through photos. More so, photo booth rental Bay Area services have been the highlight of most corporate events, weddings, and promotional campaigns in San Francisco.
Planning and coordinating events/parties can be quite stressful. However, having the photos department sorted by photo booths with professional lighting and high-quality photos will help light up your party, creating great fun for your guests.
Here we take a look at some of the 5 best photo booth Bay Area rentals that are giving taking photos a whole new meaning while adding fun to the experience:
Photobox
Photobox has been in the event and wedding photography industry since 2004 but ventured into photo booth rentals just over 8 years ago. Their photo booths are made in San Francisco and pride themselves in that most of their staff is made up of photographers and photojournalists.
Depending on the package you choose, Photobox offers logo placement, color scheme design, unlimited photo sessions, an attendant, and 6-month web hosting of your pictures. They also have add-ons, including larger prints, Guestbook, San Francisco Bay Area Sports Team Kit among other props.
However, it is worth noting that Photobox adds a 25% charge for those booking photo booth rentals Bay Area for outdoor wedding events. They also offer dog photo booth services.
Photomatica
These photo booth rentals are run by former college track teammates. Photomatica offers photo booth rentals in the Bay area, Knoxville, Los Angeles, New England, Texas, and TN. In addition to photo booth rentals, Photomatica provides tintype rentals and permanent photo booth installation. Besides, the company also buys and sells vintage booths.
Their photo booth rentals provide unlimited photo strips and an onsite photo booth technician. Moreover, their open-air photo booths can accommodate up to 8 people; hence they are ideal for large groups. They also offer fully customized photo strips with your event's name or logo and allow your guests to create animated gifs from the photos.
Photomatica also allows your guests to email or text digital images directly to their phones.
SnapFiesta
SnapFiesta has been around for over 9 years now. Their photo booths are ideal for social and marketing events, such as corporate parties. Although it serves the whole country, it is based in San Francisco and LA. SnapFiesta's photo booth Bay area rentals offer a variety of dynamic services ranging from open set 360 slow motion studios to unlimited photo sessions and prints.
They also offer customizable features that suit your event best. With these photo booth rentals, you also get over 50 backdrops, personalized print layouts and a variety of themed props. Besides, SnapFiesta's booths use high-end lighting, which provides professional photographs. Besides their open set traditional photo booths, Slow Motion and Flipbook Studio allow you to fit as many as 15 people in one shot.
Snap Yourself
Serving events in LA, San Francisco Minneapolis, New York, and Chicago, Snap Yourself is run by a group of photo industry professionals. Their open photo booth rentals Bay area has a remote wireless snapper that gets your guests in on the act as they take pictures.
Besides, Snap Yourself photo booths ensure each of the photos has a personalized graphic overlay and provides a lot of props for your guests to get creative.
Their services also include custom backdrops and allow guests to print their favorite shots instantly on the unlimited print yourself station. Snap Yourself also provides a separate sharing station that helps guests to send photos directly to their phones.
Selfie Booth Co
We have saved the best for last. You don't talk photo booth Bay area rentals without a mention of Selfie Booth's high tech and elegant booths. From fully insured booths with Instagram inspired filters, unlimited prints, customized logos on prints to branded selfie booths for corporate events, Selfie Booth Co is the best of the bunch.
It was launched a few years ago by a professional photographer keen on adding more fun to weddings by giving them different options for photos. Selfie Booth Co is now among the best not only in the Bay Area but also in LA, Miami, Philadelphia, and San Diego among other states.
What makes Selfie Booth Co the best? Well, the company's booths are built in the UK, are easy to use with better and high-quality lighting that produces cutting edge selfies. Besides, they use advanced DSLR cameras and allow perfect instant printing without any smudges.
More importantly, Selfie Booth's photo booth rentals in the Bay area allow guests to send pictures directly to their phones as well as share on social media platforms such as Facebook and Twitter. Even better, this feature is available in their basic package.
Photo booths bring monumental fun experiences to parties by always keeping the guests engaged. Do you have an upcoming event in the Bay Area? You can contact Selfie Booth to enquire on their super high-tech, modern photo booth rentals Bay Area and give your guests memories they will cherish forever.