Rentals Include an Attendant
An attendant is much more than another person that stands around. They do ensure that the photo booth is properly operated. Yet, they do much more than that to make sure that everyone is safe. Other things that photo booth attendants do can include:
Making sure that proper social distancing measures are taken
Making sure that people respect current social distancing guidelines
Sanitizing equipment in between uses
Answer questions customers might have about photo booth operation
Provide assistance or instruction on how to use digital props
Photobooth attendants are trained in how to help guests stay safe during the pandemic. They are also trained in how to operate the equipment.
A Safer Alternative
Photo booths provide a safer alternative for group photos! Our open-air booths are the ideal option for larger events and make social distancing easier than ever. There are several ways that companies are making sure that you can both have fun and stay safe.
Digital Props
Most photo booths now provide digital props instead of the previous cardboard/wood versions. The no-contact fun promotes safety among guests, It also reduces the amount of time that the photo booth will be out of order to allow the attendant to sanitize it.
Social Distancing
Make all the memories that you want, but only with the people that you want! Open-air photo booths make sure that more than one person can get into the picture while still social distancing. Have one person stand six feet in front of another to maintain social distancing! This makes a great picture pose too! Families can easily fit in the picture together, without leaving room for those outside the household. High-risk guests can maintain their distance without having to be excluded from the pictures.
Photo booths that provide limited space instantly require that social distancing guidelines be followed. Social distancing will be respected, and event coordinators can instantly avoid awkward conversations with guests that want to take a large group photo.
Easy to Sanitize
If you plan a lot of events, it can be more cost-effective to purchase a small photo booth instead of renting one. When you purchase one, you become the attendant. Fortunately, these are so easy to sanitize that you won't have to worry about a thing!
Digital filters only require that the screen people touch be sanitized. Open-air photo booths eliminate the need for wiping down seats or an entire photo booth! Enjoy the event with everyone else while simultaneously taking proper safety precautions.
Instantly Increase Morale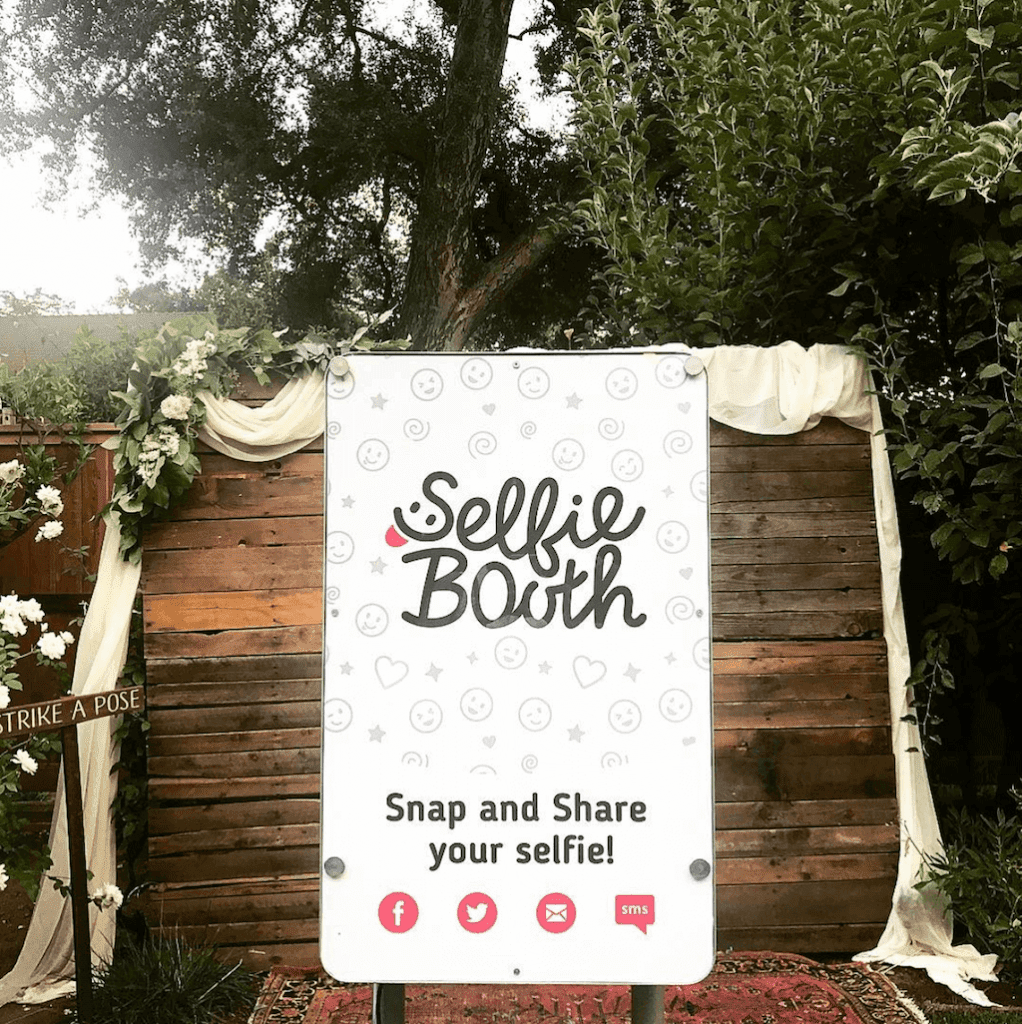 Morale is at an all-time low as the pandemic rages on across the world. Mental health is at an all-time high. Divorce rates are increasing. According to this article, divorce rates have seen a 34% increase since Covid-19 started.
What is causing this crisis, though? It's not because people are getting sick. Instead, it's believed to be a combination of stress, worry, and financial crisis. Both couples and individuals alike feel the weight of the world on their shoulders. More than ever, people need to have fun! A photo booth can help them do just that.
Make People Smile with Funny Faces, Filters, and Props
Digital filters, like the smooth skin "Kardashian" beauty filter, are sure to be a hit. Make your guests smile with ridiculous poses and funny digital props. Keep your friends smiling for days with extra photos for them to take home, thanks to unlimited prints.
Have Fun!
Photo booths are more than just a place to classic photographs. They have all the things you need to let loose and finally have some fun! Enjoy making a GIF that can be shared to Facebook or emailed to friends. Have a good laugh at your boss's expense with an inside joke in the GIF, and then mail it to co-workers so they can have some fun too. Create a scrapbook to enjoy fun memories of everyone at the party! Photo booths can also take videos for some extra fun or for people to make a toast!
Increase Event Attendance
Social distancing has put a damper on the events of the world. Previous event staples, like face painting, are now hard to come by. However, if you don't provide fun things to do while maintaining the safety of the guests, you can trust that your guest book will look sparse. Those are the two key components to having a successful event during social distancing, and photo booths help you accomplish both of them.
When advertising your event, even if it's just in a Facebook group, let them know about the photo booth. Hype up making personalized GIF's. Stay informative about safety precautions. Remind guests what precautions will be taken to ensure photo booth safety. You're almost guaranteed to have a better turnout!
Photo Booths Come with a Variety of Options for Perfect Pictures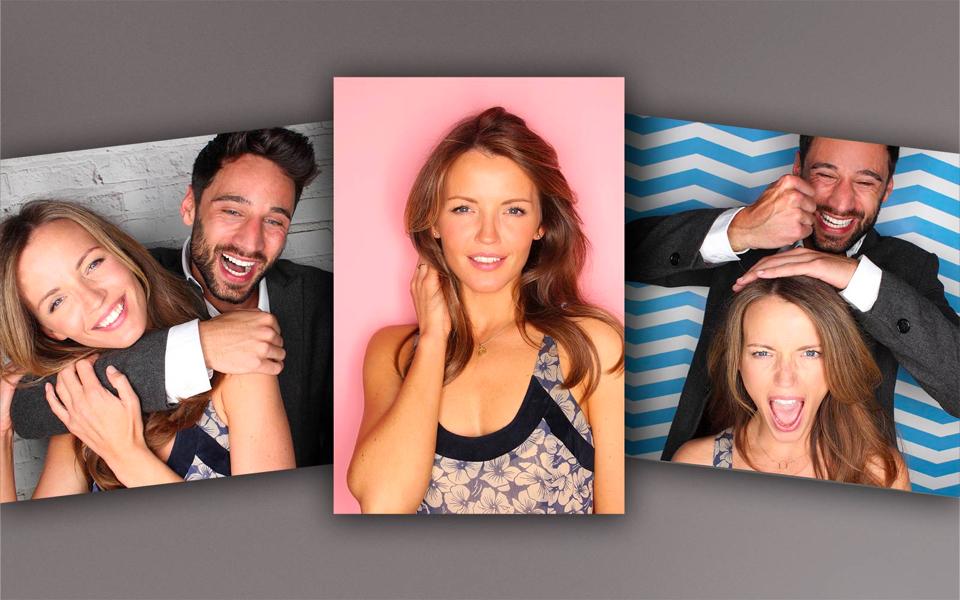 Create the perfect picture with backdrops and filters! Funny pictures will be funnier. Creative guests can unleash their inner creative spirit with filters. And, everyone can find something for them that guarantees they are confident about their pictures.
Backdrops
Find the perfect backdrop to coordinate with the event! A sequin backdrop is ideal for weddings and other formal events.
Or, go the opposite way for more fun. Pick the perfect backdrop to encourage creativity! A green screen backdrop lets you take pictures wherever you want. Pose in front of the Eiffel Tower. Make a movie at the Coliseum! The possibilities for fun and creativity are truly endless.
Filters
The fun doesn't stop with backdrops! Filters are available for every purpose! Get rid of pimples or uneven skin tones with beauty filters. Create classic memories with black and white or sepia filters. Play with various Instagram inspired filters to find the most flattering one. Or, opt away from filters even though they're available for the famous #nofilter brag rights.
Photo booths are making the comeback of the century. Modern technology provides enhancements that were previously only seen on social media apps. Backdrops are available for every occasion. Social distancing and having fun at the same time has never been easier!